My passion in my professional life is to bring harmonious health to my patients by giving the best possible care I can. I enjoy empowering people to understand the role they play in their own health. I can help my patients raise their level of health, by bringing together the strengths of Eastern and Western Medical models.
My History
I studied for 4 years at Five Branches University of Chinese Medicine with exceptional doctors from all parts of China. I additionally surrounded myself with opportunities to watch some of the finest practitioners by volunteering in a fertility clinic and a family medicine clinic. Here I learned about treating children, and studied the different views of how to use the craft of Chinese Herbs. Chinese herbs are my greatest Love in this medicine. Their shape, color, fragrance and their vigorous healing properties all call to me when I make a prescription for my patients.
From 17 to 27 I worked as a gymnastics coach. I enjoy people, exercise and refining skills. Being an acupuncturist allows me to effectively use the keen observation skills I developed coaching high-level gymnastics.
How Do I Work
When people come to my clinic I work to build them up to their greatest health using acupuncture to bring harmony to their system and Chinese herbs to nourish their bodies deeply. I give patients stretches and exercises to awaken vitality in their muscular structure, and Tai Chi which offers balancing and support through exercise, contemplation and meditation. We all get more balanced when we slow down and take care.
During their treatment my patients become deeply relaxed, making it easier for them to get in touch with themselves. I help them to find their healthiest frame of mind so they can be good to themselves and live a more vibrant life right down to their Ancient Roots.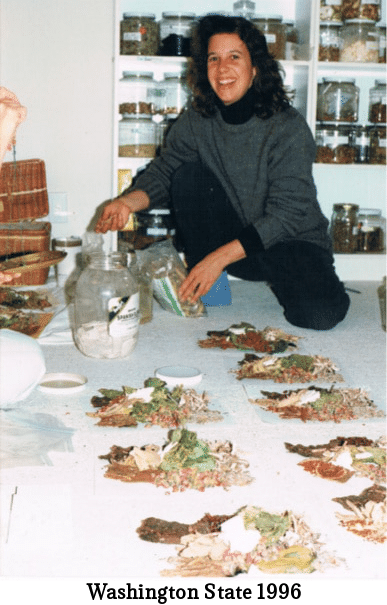 Nissin is certified by the following International, New Zealand and United States professional licensing organizations.